Accueil - Home



Prague

Claude Benech
Le musée d'aviation ! L'artiste Breton !
The aviation museum ! Breton artist !




Bloch MB 200

David Méchin
Je recherche des informations ... L'artiste ARDHANAUTE !
I'm looking for information... The artist from ARDHAN !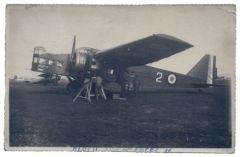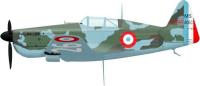 Ce site est un site personnel dans lequel j'exprime ma passion, l'AVIATION DE LA 2e GUERRE MONDIALE, par la mise en ligne de photos et d'informations : maquettes, musées visités, meetings aériens, illustrations de peintres et dessinateurs de l'Air ... mais aussi et surtout une base de données que je développe progressivement sur les avions de la période 1930-1945.
This website is a personal website in which I express my passion, the AVIATION OF WWII, by the on-line publishing of pictures and information : model kits, air museums, warbirds meetings, illustrations of painters and artists of the Air ... but also and above all a data base that I develop progressively on the aircrafts of the period 1930-1945.
Benoît Paquet
b.paquet@orange.fr


AVERTISSEMENT : ce site n'est pas à caractère commercial. C'est un site de passionné. Je m'efforce de contacter les propriétaires de photos et les auteurs des profils couleurs et illustrations pour demander une autorisation de mise en ligne (dans la mesure où je trouve leur coordonnées). Je précise également mes sources sous chaque document et renvoie le cas échéant vers un site Internet. Mon objectif est de faire découvrir ma passion au plus grand nombre. Mais prendre contact et obtenir des autorisations prends du temps. Je remercie par avance toute personne qui trouverait sur ce site un document dont elle est propriétaire et pour lequel je n'aurais pas eu le temps de demander une autorisation de me contacter par email (adresse ci-dessous) : je retirerai immédiatement sursimple demande le dit-document.
WARNING : this website has no commercial purpose. It is a site ofan aviation fan. I endeavour to contact the owners of the photographs and the authors of the color profiles and artworks to ask for an authorization of on-line publishing (when I find their coordinates). I also specify my sources under each document and create when it's possible a link towards the source website. My goal is to make the largest number of people discover my passion). However, contacting and obtaining the autorizations takes time. I thank in advance any person who would own a document found on this site for which I would not have time to ask for an authorization to contact me by email (address below) : I will immediately withdraw this document on request.